Business Transformation
Business transformation is about making fundamental changes in how business is conducted in order to help cope with a shift in market environment (according to Wikipedia).
In Salesforce, Workforce and Field Service Management, it means that companies have to adopt new technologies to stay ahead of competitors to make their business processes more efficient. Companies have to transform current business processes that are still being conducted manually using paper forms and move onto digital forms in order to automate and optimize repetitive processes so that they can be easily measured and analyzed.
With VENDIS Sales & Distribution System, Principals and/or Distributors will be able to automate and gain clear business operation view with advanced reporting and analytic tools that come out of the box with the Software.
Business processes conducted manually or in traditional ways are difficult to measure and analyze as companies have to perform cumbersome analysis or in a lot of cases business process analysis is not even possible due to the volume of transactions or tasks that must be done manually.
VENDIS Sales Force Automation as well as VENDIS Workforce and Field Service Management enable companies to transform their business processes in digital forms so that performance evaluation can be easily done on regular basis even on real-time basis during daily operation
Picture below shows before and after business transformation in Sales and Distribution environment where traditionally paper forms for Sales and Order are prevalent. Thanks to VENDIS Software, our customers are able to conduct Sales and Order taking in the field using smart phones. This in turn, with the help of VENDIS Web application, our customers can analyze Sales Target, Sales Coverage and Key Performance Indicator in real time.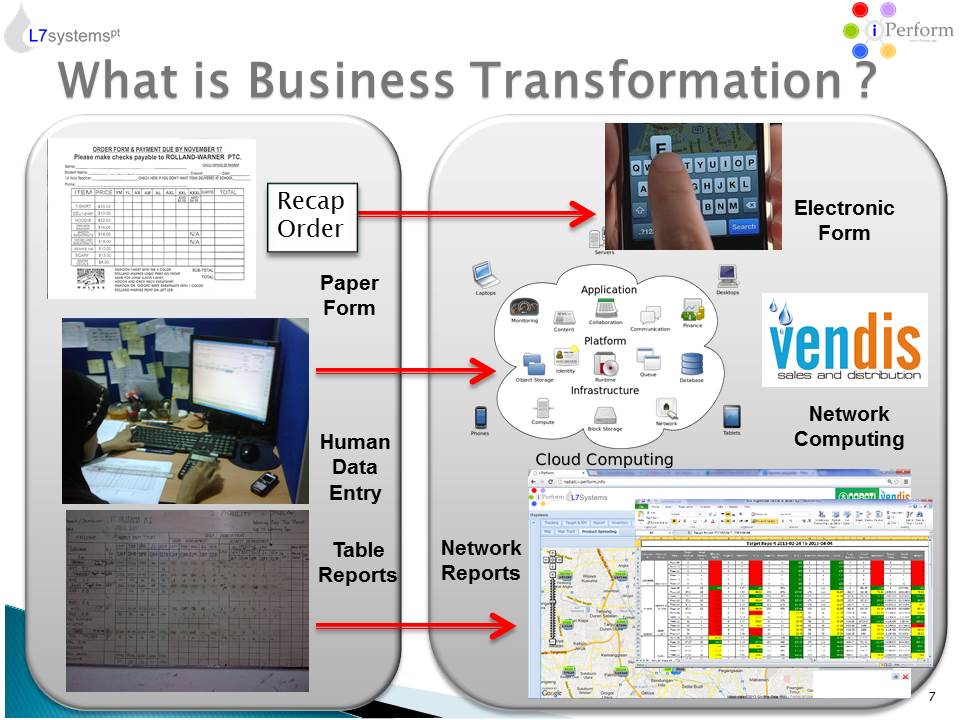 Business Transformation "Before and After"
In concerts with other Software deployed in customer business such as ERP (Enterprise Resource Planning) and CRM (Customer Relationship Management), our customers will gain clarity and visibility in their business processes. Business Transparency is crucial these days to make companies more efficient and conduct continuous business improvement.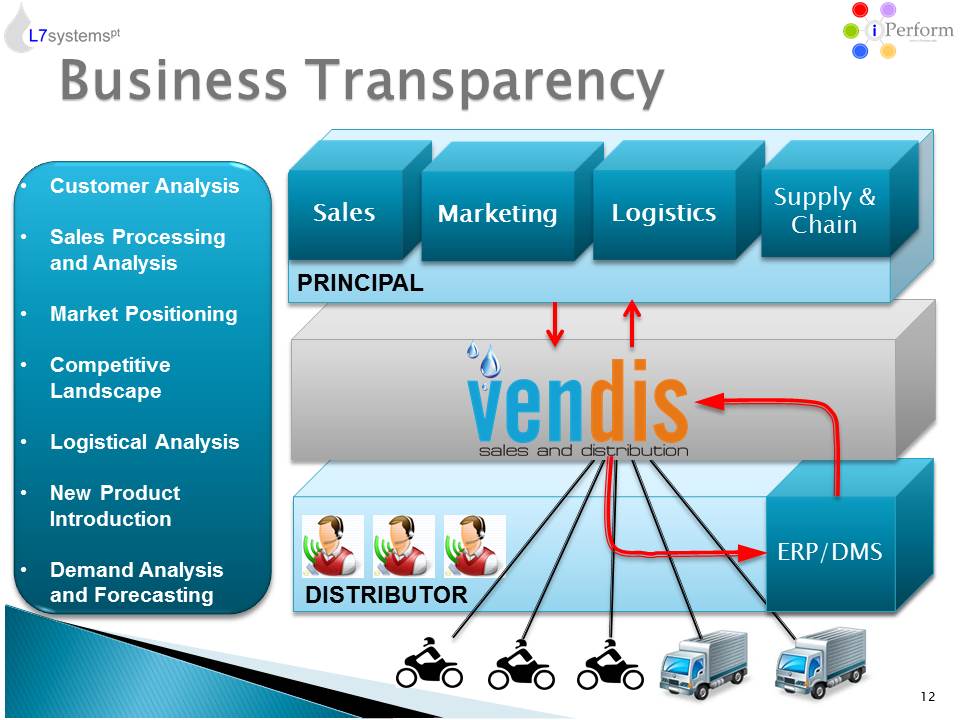 Clarity and Visibility in Business Processes